If you are planning on camping, staying in hostels or bunkhouses while you travel along the Hadrian's Wall Path over 5 days, this article may not be for you. However, if you are looking for a luxury walking holiday experience along the Hadrian's Wall walk 5 days itinerary you have come to the right place!
This 5 Day, 6 Night itinerary mixes up challenge with comfort. Take on the Hadrian's Wall Path, with a daily average mileage of 16 miles, meanwhile, stay in some of the finest accommodations along the route.
I suggest breaking up the route with a few rest days, especially around Gilsland at the halfway mark.
The Itinerary
Travel to Newcastle and enjoy your first nights stay prior to walking Day 1: Wallsend to Heddon-on-the-Wall – Approx 15 miles
Day 2: Heddon-on-the-Wall to Chollerford – Approx 15.5 miles
Day 3: Chollerford to Gilsland – Approx 20 miles
Day 4: Gilsland to Carlisle – Approx 19 miles
Day 5: Carlisle to Bowness-on-Solway – Approx 14.5 miles
Onward travel from Bowness-on-Solway
In More Detail:
Travel to Newcastle and enjoy your first nights stay prior to walking
Your first night in Newcastle, with enough forward planning leaves you with a large array of rooms and hotels to choose from. Some are excellent, and some not so. However, you are here for excellence – unique experiences in unique, beautifully presented accommodation.
When in Newcastle, I suggest visiting the Sidney Grove Hotel. This uniquely furnished Scandi-Brit decor hotel oozes quality, charm and city chic. Expect continental or English breakfasts, good links into the city center and en-suites in all rooms.
Walk from Wallsend to Heddon-on-the-Wall
Heddon-on-the-Wall lacks higher-end accommodations and leaves you with a good, yet a not-quite-boutique selection of accommodations. However, we have you covered.
For your stay in Heddon-on-the-Wall, I recommend Close House, which is an 18th Century Mansion (the photo below is the restaurant). The accommodation is outstanding, with marble tiled bathrooms, 24-hour concierge service, separate lounge areas and beautiful grounds to enjoy.
Walk from Heddon-on-the-Wall to Chollerford
James & Emma who run The Coach House Bed & Breakfast has done an excellent job of renovating a period property into a modern accommodation that retains its charm. Big bay windows, spacious room, all with ensuites and subtle yet somehow bold furnishings help to create an excellent accommodation option for walkers wanting to stay in the Chollerford area.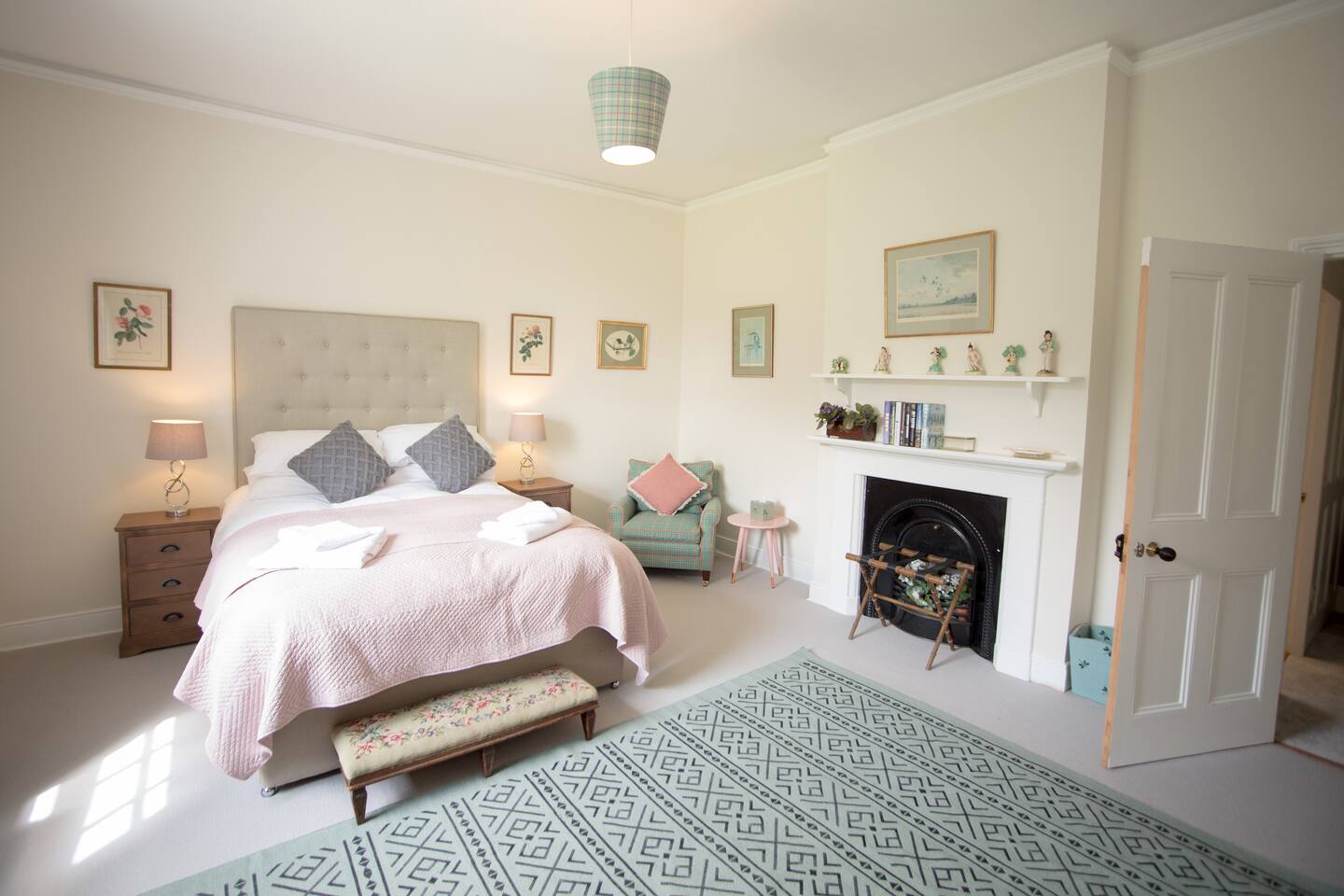 Walk from to Chollerford to Twice Brewed
I wasn't kidding when I promised a boutique list of B&B for your Hadrian's Wall Walk. Check out Ashcroft Guest House in Haltwhistle, a short transfer from Twice Brewed, This former Victorian Vicarage rests in 2 acres of grounds and looks over the South Tyne Valley.
The B&B boasts luxury accommodation with elegantly furnished rooms, comfortable beds and a 5 star rating and Visit Britain Gold Award.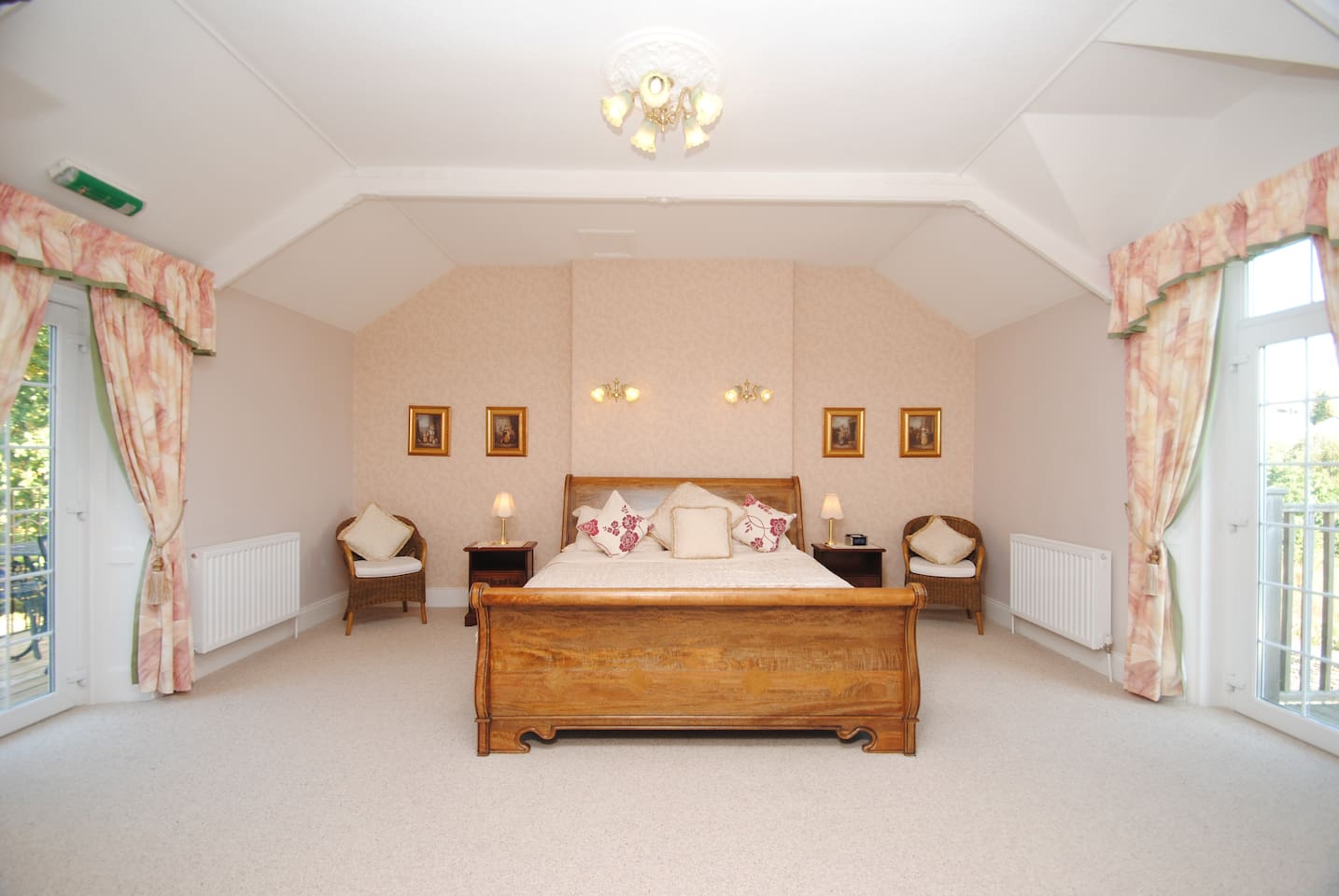 Walk from to Lanercost to Carlisle
Ok, I admit that picking a boutique hotel/B&B in Carlisle was tricky. Honestly, I struggled to find a quirky small B&B which is obviously independently owned and had the charm I was seeking. However, I found Willowbeck Lodge, which offers 5 en-suite rooms, 2 with corner baths and each overlooking the B&Bs own lake! The Rooms are wonderfully furnished and the B&B itself is full of interesting architecture and modern charm.
Walk from to Carlisle to Bowness-on-Solway
Sadly Bowness-on-Solway has struggled to attract and retain B&Bs over the last few years. Many walkers simply stop here for a celebratory pint before heading back to Carlisle for onward travel.